Yesterday, my family and I participated in the
Vanessa Welch Reindeer Run
. This was a fun 3 mile run around Sea World Orlando. The race fee was only $25 and there was a $10 off discount for those 17 and under or 65 and over. The beneficiary for the race was the
Florida Hospital for Children: Hematology & Oncology Program. They also had Marines there collecting Toys for Tots.
The race itself was tons of fun through a wonderful course that started in the Sea World parking lot and then ran through the park that was completely decorated for Christmas.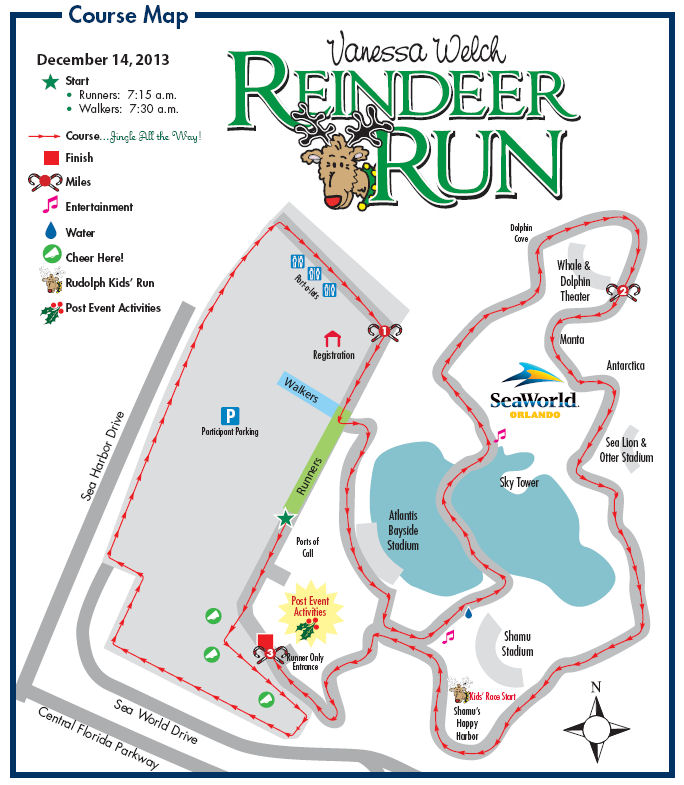 They separated the runners who were scheduled to start at 7:15am from the walkers who were to start at 7:30am. In the runners area, they also had pace signs for the runners to line up according to their pace. Packet pick up was quick and easy on site. You just had to find your name on the board to find your bib number and then the packet pickup were separated by the bib number.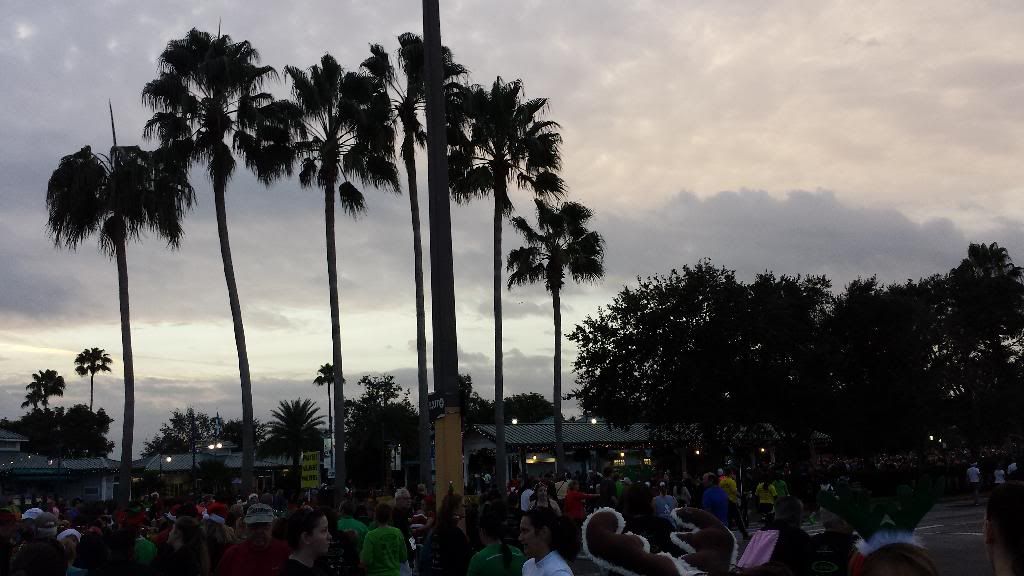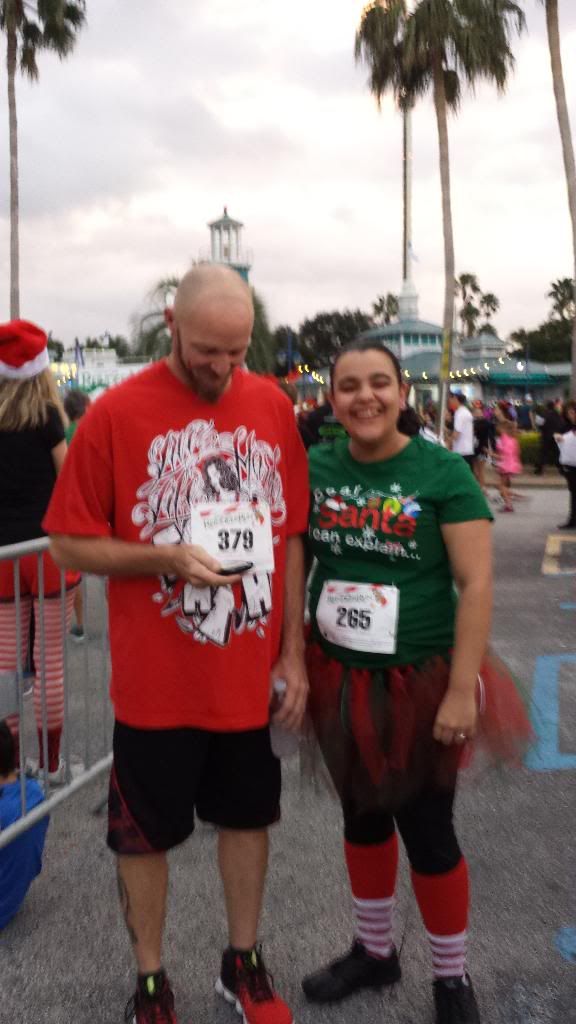 We decided to just walk the race and enjoy it so we hung out in the walkers coral waiting for the start. We couldn't hear what was going on at the start line but about 7:20 the runners started. A few minutes later we were lead to the start line where there was a group singing carols.
A quick countdown and we were off. As we made our way around the Sea World parking lot around where the finish line was, we saw the male winner finishing. His finish time was 15:07. Wow that's fast and he looked like he was just strolling on a Saturday morning. There were some great costumes in this race. These were hanging out in the parking lot.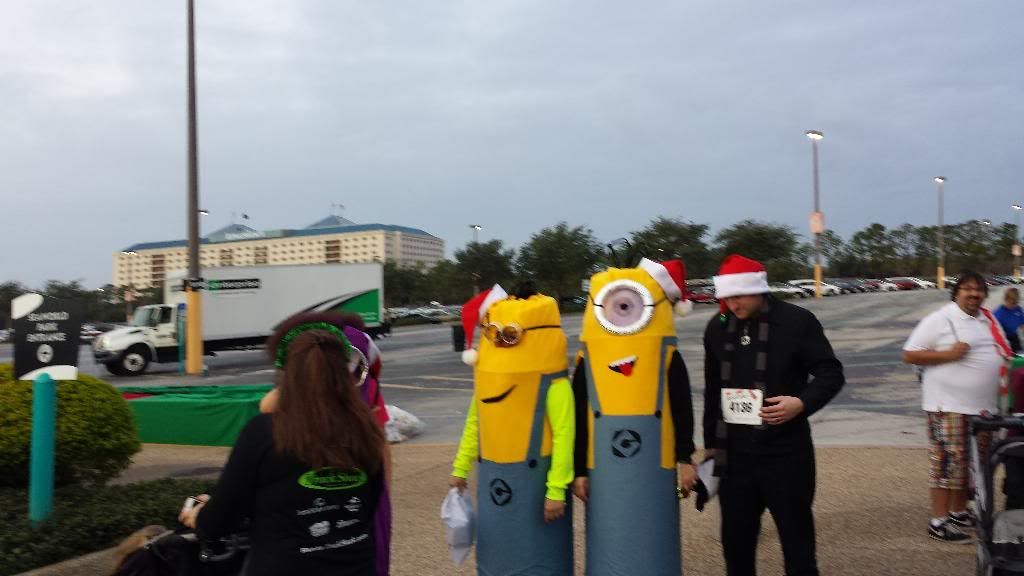 Once we entered the park, there were loads of decorations and a few photo opportunities.
In addition to the Christmas decorations, we even got to see some dolphins playing with a ball.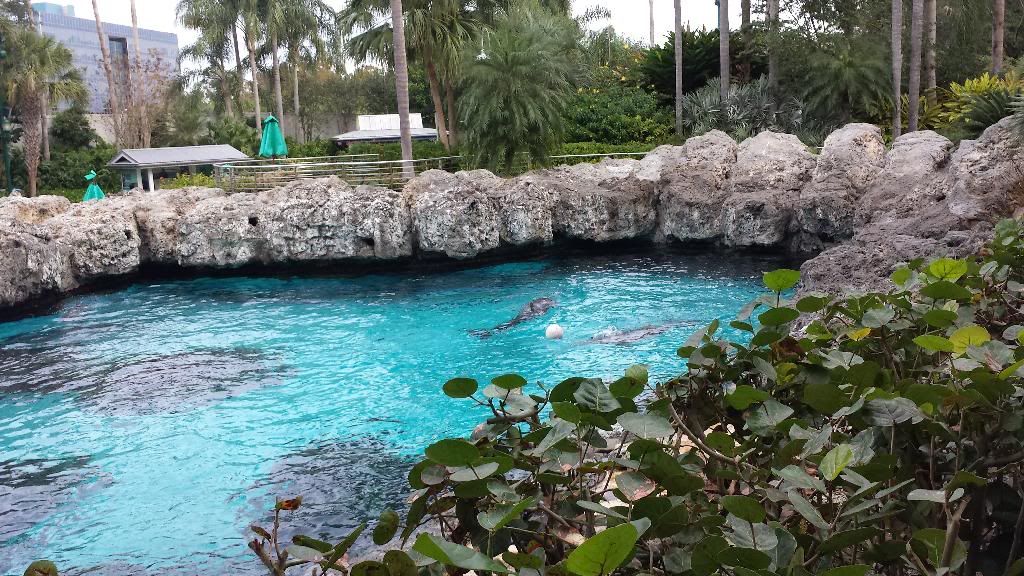 More decorations along the way
There was one water stop at the 1.5 mile. The course is pretty flat except for the one area around Bayside Stadium. Soon we were crossing the finish line.
There was water at the finish line. In the post race area there were bananas, cookies and hot chocolate. We grabbed bananas but didn't partake in the cookies or hot chocolate. They were having kid races and costume contest the in that area as well. We left to go back to the hotel to have breakfast so we didn't see these activities.
My family and I really enjoyed this event and hope to make it a holiday tradition. The race is well run, the course is beautiful and it's all for a
great cause
. Plus you get this great long sleeve t-shirt