I love theme parks. All of them. I'm lucky that I live in Central Florida, the theme park capital of the world. I'm also lucky in that I have annual passes to all of the theme parks in Central Florida - Disney World, Universal, and Sea World Parks including Busch Gardens in Tampa.
I also love Princesses. Belle is my favorite
I have a wonderful family whom I love so very much.
My husband and kids at Halloween Horror Nights in 2010
My oldest son Luis made me a grandmother last September with the birth of Hazel Nicole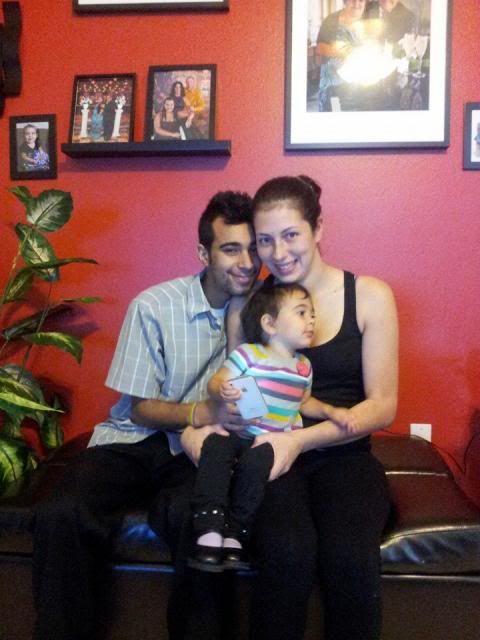 She's already been to a couple of the theme parks
I also love sports - baseball and football. I'm a huge Tampa Bay Rays and Tampa Bay Buccaneers fan.
I started blogging first to share theme park stuff and then to track my running progress when I signed up for the Disney Princess Half Marathon. I'm completely new to this blogging thing and hope to get better as I go.
I signed up for the
14 in 2014
challenge for this coming year and as a secondary goal, I want to run through all of the Orlando theme parks by the end of 2014. We already ran through Sea World in the
Vanessa Welch Reindeer Run
in December, will be running the the Universal Parks in January and two of the Disney parks during the Disney Princess Half Marathon in February. Those races will take care of 5 of the 7 Orlando parks (SeaWorld, Universal Studios, Island of Adventure, Epcot, Magic Kingdom) leaving two more (Animal Kingdom, Disney Hollywood Studios) which I hope to cover with either the Tower of Terror 10 miler or the Wine and Dine Half Marathon. Unfortunately, there are no races that would take me through Busch Gardens in Tampa to complete all Central Florida theme parks.